Hee hee!! I'm absolutly giddy with all the great giveaways I've had the privelidge of hosting in the last month or so. I can't wait to see what else comes up.!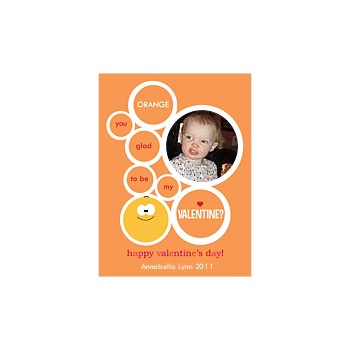 Orange Uglad Valentine's Day Card
What do we have today?
Thats right one of you lucky readers is going to win 25 Free cards!!
(they expire March 1st 2011)
Isn't that great?
Be sure to leave your email address in your comment so I can reach you!
To win just let me know your favorite thing about Valentines day!
For an extra entry blog, facebook or tweet about this giveaway!
We're going to end this on February 3, 2011 at midnight so that the winner has plenty of time to order their cards!
Good luck and thanks for entering!