Outside my window... Its starting to get dark because its 5:30, today it was cold, a little rainy

I am thinking... about all the things I should be doing besides surfing the internet

I am thankful for... finally going to church today, it was fun, I have lots to look forward to (like when they will act out Grateful Dead Songs in March or the Grateful Dead sermon the next day) I think that I fit well into this community, also I met some wonderful people

From the kitchen...Not much, it should be cleaned, I was a bit lazy today, but I had a delicious ham and cheese sandwich

I am wearing... sweatpants, tank top

I am reading... Blogs

I am hoping... To get some motivation here soon! Also that getting my crown on tomorrow goes well (I'm really more worried about how they will get the temporary one off!

I am creating... A quilt for Anna, its coming along well, yesterday was her baby shower, I gave her a great book
On the Farm
, by David Elliott
It was lots of fun shopping for a book with annabella they have so many pop-up books these days, this one had lots of rhymes, and great pictures, Annabella and I both thought little BoBo would love it!
I am hearing..."Platnuim weddings" on Lifetime, I love watching the ones about the indian weddings! They have such beautiful dresses!

Around the house...Dishes to do, diapers to fold, Annabella is sleeping.... still

One of my favorite things... would have to be these
they are so good, I bet they would be even better with hummus. I like to drink them with this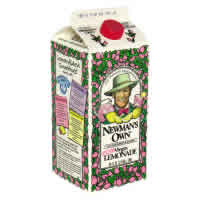 Newman's Own, Virgin Pink Lemonade
its important to me that my lemonade be sour. This is pretty good
A few plans for the rest of the week...tooth crown, finishing this quilt, money on my card

Here is a picture thought I am sharing with you...